Giving ordinary people access to the elite world of publishing. Journey Institute Press is a non-profit publishing house that focuses on telling the stories that otherwise would not be told with a focus on women, bipoc, and lgbtq+ authors.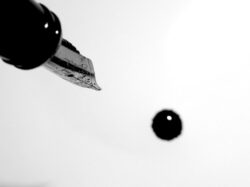 A Note from the Publisher
We live in unprecedented times. A time when books are being banned at an alarming rate. Journey Institute Press stands against censorship in all its forms. As a publisher who focusses on minority communities and underrepresented artists such as bipoc and lgbtq+ authors we recognize that most, if not all, of our published works will end up on banned book lists. We stand with and support all those who are dedicated to free expression and who work to defend and expand access to books for everyone, including librarians, educators, booksellers, journalists, and the writers themselves. 
– Journey Institute Press
Beloved Colorado bookstore, Tattered Cover, announces Chapter 11 filing.
Zuri the Zebra and the Season's of Giving
Created by
Authors for Authors
Writing Program
Write Your Book
Meet Our Authors
See their Books
What makes Journey Institute Press different?
Journey Institute Press is a non-profit 501(c)3 organization created by Authors for Authors. Our goal is to create a truly Author-Focused Publishing House that provides the resources, tools, and support to help Authors succeed.
Our no-upfront-cost approach, while providing best in class editing and resources, means we rely on your generous support.
Each donation is put towards the editing and publishing costs for an author to help give voice to their work.
If you would like information about our authors, ordering books in bulk, or questions about our publishing model, please use the form below. We will endeavor to reply as quickly as possible.